ZapZorn Master Collection
| | | |
| --- | --- | --- |
| ZapZorn Elements | | |
| | | |
| Solstice Blue | Solstice Green | Solstice Red |
| | | |
| Bottles and Jugs | Forks, Knives and Spoons | Utensils |
| | | |
| Elements Solo - Straight Bracket | Elements Solo - Big Bowls | Elements Solo - Propane Asylum |
| | | |
| Elements Solo - Rack Attack | Elements Solo - Wine Glasses | Elements Solo - Crystal |
| | | |
| Elements Solo - Glass Bowls | Elements Solo - Sick Saws | Elements Solo - Nice Pipes |
| | | |
ZapZorn Master Collection is nearly every product in the arsenal! 
You Get:
ZapZorn Elements (Normally $139)
Solstice Blue, Green and Red (Normally $79 each - $237 Collectively)
All 9 Element Solo's (Normally $19 each - $171 Collectively)
ZapZorn Kitchen Suite (Normally $87)
Collectively all of these products would be $634 but in the master bundle there are only $445 - Nearly a 30% Savings!
Show: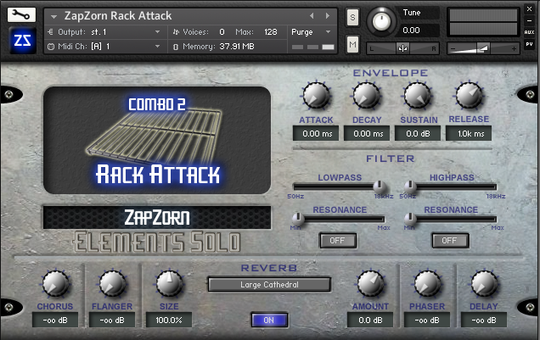 Rack Attack - These all new samples were taken from ZapZorn's finest rack collection - cookie racks, oven racks, meat racks - you...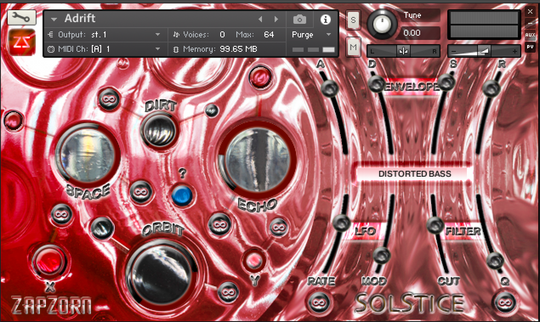 Available now!! ZapZorn Solstice Red Promo Video from ZapZorn Composer Tools on Vimeo. ZapZorn SOLSTICE:Red is the final installment in a one-of-a-kind sound...
Load products