Introducing the Composer Toolkit Series!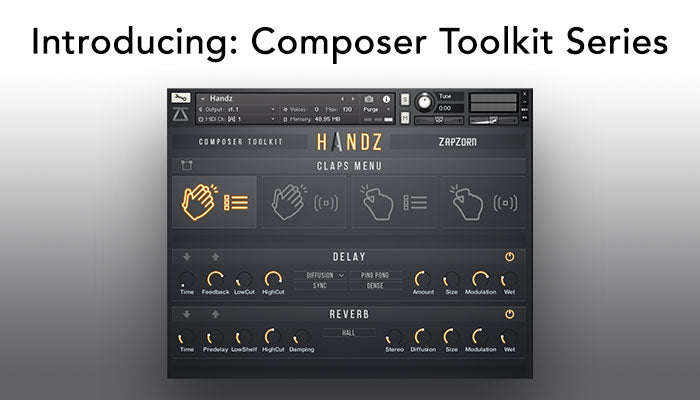 In a Social Distancing Time of 'Clean Hands' Comes a New ZapZorn Series!
While creating a demo for a new Nickelodeon show due out in the fall, it called for a fun pop theme. The examples they referenced were songs like Justin Timberlake's "Can't Stop The Feeling." I typically always end up recording layers of live claps and snaps and thought that this time I'd make a library of natural sounding claps and snaps. Too many claps and snaps are marred with heavy effects, distortion or other undesirables. Thus the ZapZorn Composer Toolkit Series was born. 
Our first offering in the Composer Toolkit Series is Handz. A simple yet powerful layout of various claps and snaps performances to save you time in your next musical creation. Sampled at 96k/24bit, these are crisp and clean sounds brought to you in a menu structure as well as a stereo field so you can place them where you see fit in your mix. Built in Kontakt 6, they include the new powerful Replika delay and new Kontakt Reverb with ALL of the options. Handz will be available on May 15th and will be followed by several other practical studio essentials to make your mixes sound professional and natural.